While cables are made out of sturdy metals and polymers, harsh winds, weather, temperature, and other external forces can ultimately interfere with your cable infrastructure. The electrical performance of cables tends to be intricate, so when cables have problems from weather and moisture, this can lead to lengthy repairs, costly maintenance, and loss of signal. The good news? This is all easily preventable with the help of wet location cables.
Wet location cables are generally used in areas with high-moisture conditions or water. These cables have water-resistant materials which can also include certain insulation and shielding options. This added protection keeps the internal cable dry, which is important for preventing damage to the cables and maintaining the overall safety and performance of the electrical systems.
If you need cabling installed in wet, damp, or otherwise unprotected environments, you should seek out custom wet location cables from Remee Wire & Cable. Remee cables are top-quality cables, made in the USA and engineered for your unique needs.
With a large and wide-ranging selection, Remee specializes in manufacturing modified standard and custom wet location cables. Read on to see the benefit of wet location cables and how they can be of use to you!
How Do Wet Location Cables Work?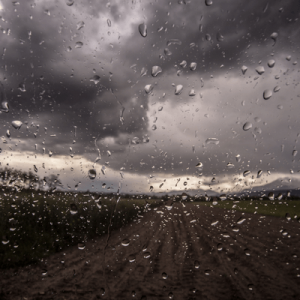 So you know that wet location cables are helpful, but how are they different from other cable types? A cable is prepped to be a wet location cable based on the outer insulation layers and jacketing that protect it.
Simple interference can have a devastating effect on the integrity of the signal if it becomes distorted. And physical conditions can also affect your signal, such as dirt, salt, water, debris, mold, etc.
Preventing signal issues caused by harsh environmental conditions by using proper insulation and jacketing is an important security measure that allows our technology and cabling solutions to operate safely and effectively.
When a manufacturing or industrial facility is located in an environment with water, moisture, or other high-humidity elements, it can impact the high-frequency performance of an unshielded cable. In these cases, cables must be specially designed with proper jacketing materials and shielding. That's the secret behind Remee wet location cables, and why they are held in high regard by electrical contractors.
Because wet location cables are used in areas with moisture or water, they must be durable and outfitted for your particular circumstances. At Remee, staffed engineers understand when customized cables are necessary.
When you have specific requirements for your cabling project, look to the industry's leading wet location cable manufacturer to handle the task. Remee has just about any cable you need — from standard cables with simple modifications to custom-engineered cables with complex designs.
What Are The Benefits of Wet Location Cables?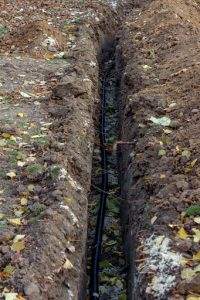 As a leading cable manufacturer, Remee has produced our fair share of custom cable solutions. In order to properly solve issues, we make sure that the cables we offer our customers are of the highest quality and well-suited to meet the requirements of the application or installation.
Take a look at these wet location cable benefits to see if they meet the needs of your particular application. Whether standard, modified standard, or custom, wet location cables are advantageous for these four main reasons.
1. Wet location cables increase site and product safety.
By being properly insulated through shielding, jackets, and protective layers, wet location cables decrease the chance of electrocution, sparks, or fire. This allows anyone during installation or routine maintenance to be safe on-site, regardless of the current weather.
2. Wet location cables provide a capable product with longevity.
Outer protection on wet location cables must be ruggedized to endure erosion, moisture, and general wear and tear. Wet location cables are a lasting product.
3. Custom wet location cables remain cost-effective.
That's right, we said it. Investing in high-quality products that take longer to depreciate while increasing performance will save you money over time. Wet location cables lead to decreased repair and maintenance, and prevent wasted material costs.
4. Wet location cables increase potential applications.
Custom wet location cables offer safer solutions that can withstand a number of elements. Remaining impervious to these external conditions means that wet location cables can reach more remote places, can be used in more industries, and can benefit a wider variety of projects without sacrificing overall performance.
Remee's Outside Plant and mining copper cables provide signal integrity and safety features for any wiring in wet or damp environments. Some of the industries that utilize wet location cables include:
Outdoor lighting and electrical installations, such as landscape lighting, solar panels, or telecommunications circuits.
Industrial facilities where water, moisture, or chemicals are present, including manufacturing plants, wastewater treatment plants, and food processing plants
Agricultural environments exposed to moisture and humidity, like greenhouses and produce farms
Boating-related electrical situations in which wet location cables power navigation, communication, and lighting instruments
When you need ruggedized standard, modified standard, or custom wet location cables, choose the right provider to get the job done safely and efficiently. Stay up-to-date with the latest Remee products through our detailed e-newsletter!
What Customization Options Are Offered by Remee for Wet Location Cables?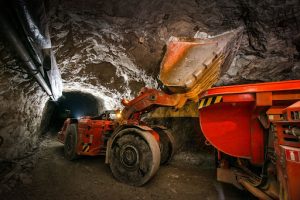 Perhaps you require water-blocking capabilities for a humid area, or your manager needs a solution for different shielding configurations for a buried cable. All projects are different and therefore require different custom cable solutions!
Many people choose their base cables for their different benefits so Remee has made sure to expand our selection of wet location cables over the years. While each custom cable construction is determined by the customer, Remee can provide wet location cable options with:
Copper cabling
Buried cable
Fiber optic cable
Each of Remee's wet location cables has its own unique benefits that will be advantageous to your cable project. But customization can go even further! Protective outer layer options include:
Alternate jacket material (including sunlight or UV resistance)
Various shielding configurations
Self-supporting (steel messenger or all dielectric)
Messengers (with metallic or ADSS options)
Water-blocking technology
AquaLock® dry tube technology for loose tube fiber
Non-standard colored jackets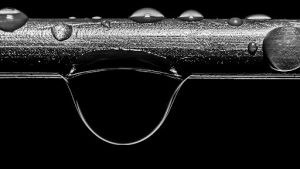 A wide assortment of insulation materials and jackets helps you customize or modify standard wet location cables. Remee offers an extensive selection of cable construction options and capabilities, including materials such as:
FEP
PVC
TPE
Polyurethane
Zero Halogen
Foam Polyethylene
Foam FPE
Shielded copper cables are strong performers. Shielding significantly reduces external interference and magnetic disturbances. Remee also customizes cables to suit your needs using new water-blocking technology and sunlight-resistance jackets for bright, sunlit conditions.
Don't see a solution for your custom wet location cables? At Remee, our engineers are available to help you select the best wet location cable for your project. And if you don't see a standard cable to meet your needs, work with us to create the exact modified or custom cable you need. We are always up for a challenge!
Leave Your Worries Behind With the Leading Wet Location Cables from Remee
Using cable for wet locations is tricky. The cables must maintain signal integrity safely in both wet climates and blazing hot temperatures.
Durability is an important factor in choosing the right wet location cables. Outside Plant (OSP) cables are often exposed to heat, cold, moisture, water, and other elements. Maintaining signal integrity and electrical connection are key priorities for all cables, whether they are buried, OSP, or installed in wet locations.
Remee's wet location cable selection offers solid performance for electrical lighting, power distribution, and communication systems in wet, damp, or harsh environments. Locations include industrial facilities, manufacturing plants, agricultural production centers, and outdoor environments.
Remee is a leading wet location cable and wire manufacturer and can create all types of customized cables suitable for wet or high-moisture areas. Remee also provides Outside Plant cables, mining copper cables, and direct burial copper and fiber optic cables to various industrial companies.
Remee's wet location cables are manufactured under ISO 9001 certification, while our other cables are also MSHA certified, to ensure quality on all of the wet location cables we offer. Ready to put Remee's wet location cables to the test? Then contact Remee's experts to determine what wet location cables will best suit your needs.