The wire and cable manufacturing industry, like so many these days, is dominated by China. According to IBISWorld, a leading global industry research company, China was home to more than 13,450 wire and cable manufacturing plants with combined annual revenue of $348 billion. Their sheer volume and lower production costs can make it hard for wire and cable manufacturing companies in other countries to compete. However, there are some companies that stand out. Meet industry leader Remee Wire and Cable: American Made Wire and Cable.

An American Made Wire and Cable Company
The United States currently has only 323 wire and cable manufacturing plants with a combined income of just over $12 billion. However, through hard work and dedication to providing consumers with products that can proudly display the label "Made in America," these companies are finding ways to stay competitive. These American-based companies are helping to ease the backlog caused by delays in the supply chain and proving that they have what it takes to compete in the global marketplace.
One of these American-based wire and cable manufacturing companies is Remee Wire and Cable. Founded in 1972 by Al Muhlrad, the company had humble beginnings but Al set out to become one of the leading cable manufacturers in America. While Remee Wire and Cable is not yet the largest company of its kind, it has managed to earn the respect and trust of those that rely on its products, such as access control cables, PoE cables, and more for their superior product quality and service.
Located in the town of Florida, New York, where the corporate offices share the same campus as the manufacturing and research and development facilities, Remee remains a family-owned business today. Al still believes that the route to success is to treat both his customers and his employees with respect and dignity. For example, the company offers the ability to reach top Remee executives on their website. In addition, it offers REMPledge™, the company's way to add proof and accountability to their promise of providing personalized service and care.
His philosophy and business plan appear to be working. His employees are loyal and devoted to providing both high-quality products and outstanding customer service to their customers. Devoted employees, quality workmanship, and happy customers have helped Remee Wire and Cable become a leader in the American cable industry.
Innovation Is the Key
A lot has changed in the world since 1972 and Remee Wire and Cable has had to adapt to the many new uses and configurations for their products. By keeping a close eye on the trends and technological advances being made in the industry, they have managed to keep at the forefront when it comes to innovative products and designs. They have several "firsts" to be proud of:
First in the industry to design and manufacture hybrid cables combining fiber and cable as a single wire to offer customers a variety of fiber optic cable types
First to invent the bundled cable used in Home Automation cables, like Remee's industry-leading Vigilance™ security, alarm, and control cables
First company based in the US to test a 3 Gigabit coax cable
First to use innovative thinking and alternative materials to create lower-cost Category Cable
Great Products and Great Service
Innovative thinking and being willing to take risks are only half of the battle. The key to long-term success for any company is using those attributes to create high-quality and useful products to offer to your customers and follow those up with great service. Remee Wire and Cable has found success here as well. Here are just a few of the many great products and services they offer.
Vigilance ™ Cables
Vigilance™ cables include a broad line designed for alarm, security, and control cable applications. They include a broad offering of access control cables, coax cables designed for use with CCTV and other video applications, composite cables for use with automated lighting and shade control, thermostat control cables, fire alarm cables, and other control cables, along with many other cables designed for specific applications.
In 2021 Remee Wire and Cable was awarded the highly sought "ASTORS" Homeland Security Award for the use of its Vigilance™ line of access control cables to provide unique cabling solutions to a global online retailer. The award was presented for the unique Access Control cabling solutions these cables provided for the retailer's warehouses and distribution centers.

Activate™ Powered Cable Solutions (PCS)
Activate™ PCS cables are designed to carry data and power over long distances greater than 100 meters. These hybrid cables, composed of both copper and fiber optics, are compatible with many of today's IoT and handheld devices. Remee offers these cables in response to the growing demand for carrying data and power over longer distances than PoE. Remee's newest member of the Activate™ family is PowerPipe™, a line of Class 4 fault-managed power distribution cables. It delivers more power at greater distances than PoE or a Class 2 infrastructure while using low-voltage pathways and wiring practices.
Renewables™ by Remee – Cabling Solutions for Solar & Wind Power Systems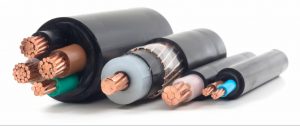 As the trend towards the use of renewable energy sources continues to grow, the Renewables™ by Remee line is ready to meet the demand for the transmission of power. Designed specifically for use at solar and wind farms, these durable cables assist with the installation or maintenance of cables used for power and data transmission. The line includes solar array cables, collection cables, medium voltage cables, fiber optic cables, and bare copper ground wire.
TEKwire™ Audio, Instrumentation, Control & Digital Signaling Cables
Remee's TEKwire™ cables are for general purpose use in commercial, industrial and residential. These classic cables have been around for many years, but what distinguishes Remee's offering is the sturdiness and durability of this cable line. There has been no skimping on copper, and no cutting back on insulation and jacket material. Customers get reliable performance at a competitive price.
Work With Remee Wire and Cable For Your Next Project
Remee Wire and Cable understands that the key to their success is to help their customers succeed. They offer their American-made products at competitive prices and throw in great customer service as well.
Remee Wire & Cable is a world-class manufacturer of electronic wire and cable, including both copper and fiber optic cable. You can get just about any cable you need from Remee – standard, modified standard, and custom engineered, including complex designs – with the most flexible service terms to meet your special needs.
Remee provides the customer care and quick decision-making normally associated with a small cable company. Yet, Remee is among the top wire and cable manufacturers, large enough to manufacture a huge selection of quality fiber optic and copper cables, and modified standard and custom-engineered cables, including a unique capability to provide complex cable constructions.
To check how our products can meet your needs, ask an expert from Remee today!