Until now, one significant barrier to the rapid development of convergent technologies has been the need to supply AC line power levels where no electrical hookups are available. IoT sensors, 5G wireless transmitters, and a host of other energy-hungry devices need a ready source of current to be viable. That's why Remee has introduced a unique product line, our new Activate™ PowerPipe™ cables help support Class 4 Fault-Managed Power.
Intelligent buildings, automation systems, and a host of other remote and mobile applications require the availability of power beyond what PoE can deliver. Without an affordable and adequate power source, the placement of the electrical devices that run these systems is limited.
The solution lies in the recent NEC classification of Class 4 fault-managed power distribution as a Class 2 "limited power source." The designation allows the VoltServer-patented energy transfer system, branded Digital Electricity™ (DE), as well as other Class 4 Fault-Managed Power systems, such as pulse power or packet energy transfer (PET) systems offered by different companies, to power remote digital devices conveniently, cost-effectively and safely.
What is Class 4 Fault-Managed Power?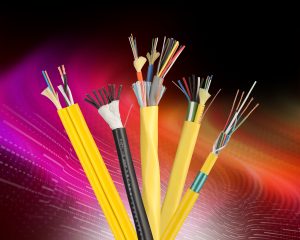 The three parts of a Digital Electricity™ line powering system include the transmitter, power distribution cables, and receiver. The transmitter collects electric current and divides it into low-power packets. The energy packets travel separately through optimized cabling, which is why the technology is also known as pulse power. Energy levels traveling through the line stay low until the receiver reassembles the parts and delivers the desired amount to a device.
These new power systems are revolutionizing the way organizations and developers think about power distribution. Devices no longer require a rope to a power source. Instead, designers can place powered devices wherever they are most advantageous to the application.
To help organizations take full advantage of DE and other pulse power systems, Remee recently launched its new Activate™ PowerPipe™ cable line, fully optimized for Class 4-Managed Power.
Why Are Industries Moving to Class 4 Fault-Managed Power?
Class 4 Fault-Managed Power systems can deliver up to 20 times the maximum power and transmission distance offered by PoE cables. Additionally, this technology is safe. The transmitter's digital controller shuts down power within a few milliseconds if there is any interruption, fault, or human contact with the line powering system.
A qualified network technician can install the typical Class 4 Fault-Managed Power system, and there is no need for an electrician to run AC lines wherever devices require power.
Other advantages include:
Wiring with Class 2 practices
Small wire gauge
Supports AC or DC loads
Long-range capabilities
High power levels up to 2000W
Power and data on the same hybrid cable has other advantages, including many control applications for the power source. For example, precise power delivery control can help conserve and condition energy to help applications run more smoothly.
What Are The Current Applications of Class 4 Fault-Managed Power?
As pulse power technology becomes more widely known, its number of uses seems to be growing exponentially. Developers are finding new ways to implement this unique power system in areas like:
Mobile edge servers
Passive optical networks (PONs)
High-power lighting or displays
Wireless access points (WAPs)
Rooftop macro
Indoor agriculture
Intelligent buildings
Recently, Remee and VoltServer provided a Digital Electricity™ solution for a Distributed Antenna System (DAS) installed throughout the underground rail system for a large metropolitan transportation agency. The project required the ability to access power for radios spread throughout the metro transit tunnel system — it proved to be a perfect fit for a VoltServer's DE equipment and Remee's PowerPipe™ cabling system.
Remee was selected to provide its Activate™ PowerPipe™ cables to distribute the data and power since Remee had already worked on similar NFPA 130 cabling solutions for underground applications and had the necessary expertise and capability.
This example demonstrates how DE can be implemented where cabling applications require ruggedized jacketing and other special cabling features.
How Remee's Activate™ PowerPipe™ supports Class 4 Fault-Managed Power
Remee designed the Activate™ PowerPipe™ family of copper multipair cables and copper/fiber hybrid cables to meet the NEC standards for Class 4 fault-managed power systems.
Remee's cables let users take advantage of the convenience and safety of low-voltage lines with the power and distance capabilities of traditional AC distribution. In addition, the single cable construction requires only one cable pull, using low-voltage wiring practices, which means installation is faster and less costly.
Selecting the right cabling solution for a pulse power project helps ensure success. Remee has standard and custom cables for indoor and outdoor applications in enterprise or industrial networks where both data and power are required.
Remee delivers unique customer solutions and can provide you with any cable you need, whether standard, modified, or custom-engineered for a specific application.
Contact the Leaders in Power Distribution Cables
As the demand for Class 4 Fault-Managed Power grows, Remee will support the growing need for digital power technologies.
Remee Wire & Cable is a world-class manufacturer of electronic wire and cable, including both copper and fiber optic cables, as well as hybrid and composite constructions. You can get just about any cable you need from Remee – standard, modified standard, and custom engineered, including complex designs – with the most flexible service terms to meet your special needs.
Remee provides the level of customer care and quick decision-making normally associated with a small cable company. Yet, Remee is a leader of wire and cable manufacturers, large enough to manufacture a huge selection of quality multipair cables, power distribution cables, and modified standard and custom-engineered cables, including an unparalleled capability to provide complex cable constructions that support unique demands, such as with Class 4 Fault-Managed Power.
Contact to ask a Remee expert about the wiring requirements and how our new Activate™ PowerPipe™ cables help support your next Class 4 Fault-Managed Power application.
Digital Electricity is a trademark of VoltServer Inc.