Power over Ethernet (PoE) cables deliver both data and electrical power at the same time. They supply wireless access points, Internet Protocol (IP) cameras, phone systems, and other devices with power and data transmission.
Power over Ethernet-enabled systems power your devices and provide the data connection they require without the need for separate electrical power. In this blog, Remee Wire & Cable is here to help explain what this technology is and what PoE cables can do for you.
What Is Power Over Ethernet? What are PoE Cables?
Power over Ethernet refers to the use of two twisted pairs of Ethernet cables. Its main purpose is to deliver electrical power and data to devices at the same time, eliminating the need for multiple cables in many cases.
Power over Ethernet allows Ethernet cables to transmit data and power simultaneously using a single network cable. Having the device receive power and data from a single cable, rather than from several separate cables, removes the need for an additional remote power supply to power various devices and requires only a single cable pull.
In today's day and age of rapid technological advancement, Power over Ethernet offers an improved solution for allowing more methods, and therefore more devices, to connect to the internet more easily. Compatible devices may now be able to work in places where power outlets or network connections don't even exist. It also reduces the size of cabling requirements and means fewer cables to organize for your setup.
However, the primary limitation of standard PoE cable is its limited distance from the hub or switch to the NIC of 100 meters (328 feet), which is the limit of the data signal regardless of how far the power can reach. So, to provide power over both PoE and extended distances, we now offer Activate™ by Remee, featuring a variety of Powered Cable Solutions.
What Is Power Over Ethernet Used For?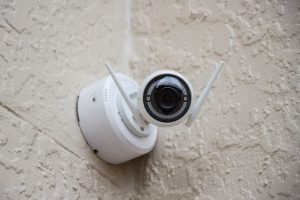 Over the years, electronic products have improved, along with PoE cables. Originally insufficient, the wattage capabilities of Power over Ethernet cables have steadily increased over time, while the improvements in devices have enabled a decrease in their power demands.
Today, the possibilities of Power over Ethernet are almost endless! Power over Ethernet applications for devices include, but are not limited to:
IP cameras
Phone systems
Smart thermostats
Robotic workers or equipment
Wireless access points
Door access systems
Worldwide Interoperability for Microwave Access (WiMAX)
Wireless AP devices or nodes
A Power over Ethernet cable system is a highly efficient method to deliver low-voltage power to important systems. PoE cables are now the primary choice for many residential and commercial buildings as an effective way to limit project costs and increase network efficiency.
Industry Applications For PoE Cable Networks
The global market for Power over Ethernet cables is constantly increasing and doesn't look like it is expected to stop. This is largely in part due to the correlated rise in end-use industries.
End-use industries are classification systems for U.S. exported and imported merchandise based on principal use rather than the physical characteristics of the merchandise.
As you can easily see, the advantages of Power over Ethernet cables can easily be incorporated into a number of products. In turn, this is allowing new Power over Ethernet applications to make ripples throughout entire industry segments as well.
1. PoE in the Oil & Gas Industry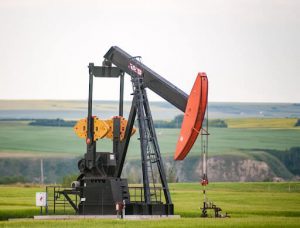 Power over Ethernet cables alleviate major challenges in the oil and gas industries, such as single and multi-port midspan injectors, and help to maintain control and connection in extreme weather conditions. PoE networks also support local area networks and IP cameras to consistently measure levels, increase efficiency through more data analysis, and provide better safety precautions at industrial oil and gas sites.
With better power, and easily adaptable to any necessary future changes, it offers an affordable connection option for processing industries.
2. Uses of Power over Ethernet Cables in Telecom
Power over Ethernet cables make it possible to introduce hardwired ethernet cables or to connect to local ethernet hubs wirelessly.
What this means is that even in remote, rural, or third-world countries PoE offers a great solution for internet connectivity by reducing the infrastructural costs needed to set up and power internet-connected devices. Plus, in already established hubs, Power over Ethernet cables continue to advance with our society's high-tech lifestyle, only furthering our communication requirements and abilities.
3. Automotive & Transportation Uses of PoE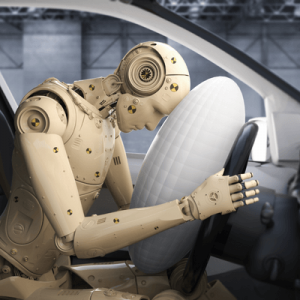 Power over Ethernet cable uses can be seen in the automotive industry by allowing more accurate automobile crash test analysis through PoE extenders, Cat 5e cabling in existing car tethers, and license plate recognition to prevent theft and aid authorities.
4. Industrial Power over Ethernet Cable Applications
As the industrial sector turns to AI more and more, the need for smarter power methods has allowed Power over Ethernet technology to come to the forefront.
New large-scale robotic programming means that robotic machines are being used at more than just a basic level. Factory floor robots can monitor their work environment and prevent industrial accidents before they occur. PoE cable technology allows many of the cabling systems needed for advanced robotics to be properly powered in manufacturing processes.
5. PoE Cables in Construction
Lighting systems, especially LED lighting, have been successfully implemented in construction through Power over Ethernet networks. Having an interconnected electrical grid from a PoE cable system strategically placed throughout an entire building enables automatic sensing to turn lights on or off. It has proved useful in commercial, residential, and industrial buildings by improving building energy efficiency, reducing overall consumption to be eco-friendly, and eliminating installation costs.
6. Trends in Consumer Goods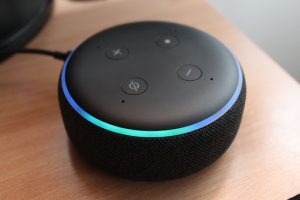 Smart technology isn't just for major companies anymore! As technology has advanced, it is both more readily available to the average consumer and is being implemented in more products. From vacuums to refrigerators to speakers and more, PoE allows more power and connections for these devices in the home.
With the advancements we've seen, product development and Power over Ethernet potential are growing by the minute. With Remee's custom wire and cable manufacturer experience, the possible solutions to your custom cable needs are endless. Request a sample or custom cable from us today to see how we can help you!
What Are The Benefits of PoE Cables?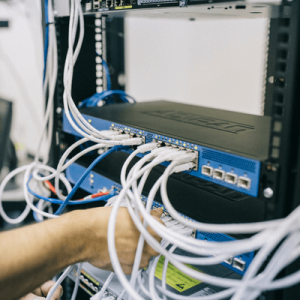 Power over Ethernet cables provide businesses, installers and integrators with unique advantages. Without the need to run separate wires for power and data to countless devices, you save on labor costs, material costs, and much more. Other PoE advantages include:
Budget Impacts of PoE
The budget for any project is a major consideration to your bottom line. Not only do Power over Ethernet cables provide key advantages, but they also limit the impact to your project costs. Cost savings can instead be allocated to additional areas of revenue for businesses, integrators, and installers.
No Specialized Labor Required To Install PoE Networks
PoE cables do not require an electrician to run them. Unlike with many other powered cables, you can also save on labor costs without the need for a licensed electrician. One of the best things about Power over Ethernet is that it enables you to install a new network without having to undertake a major re-wiring project.
PoE Networks Provide Increased Flexibility
Power over Ethernet cables supply power and data access at the same time. PoE-powered devices do not require a separate power supply cable, meaning you get more flexibility in where your devices are placed. Many of these devices, like security cameras, are located where separate AC power would be difficult or inconvenient.
With PoE cables, you have increased flexibility as to where you locate your equipment. Running a separate electrical outlet to these locations is not required.
Impressive Data Speeds
Power over Ethernet cables provide your devices with significant data speed. Most cables can deliver 1 Gbps with Cat 5 or Cat 6A cables.
With newer IEEE 802.3bz Ethernet standard cables, you can even deliver 2.5 Gbps to 5 Gbps. These new speeds can handle current data requirements and help your building be ready for future data speed requirements.
Data Collection Capabilities
Another advantage of Power over Ethernet cables is their ability to collect and transmit information created by the PoE-enabled device. This can include video, audio, temperature, and a lot of other data. This helps businesses with data collection and analysis processes from smart devices or other PoE-powered equipment.
Advancing Beyond PoE Limits
In response to the need to send data and power over longer distances, Remee Wire & Cable created their own special line of cables called Activate™ Powered Cable Solutions. These unique cables allow customers to go beyond industry constraints. With the aid of Category PoE cables, utility Twisted Pair™ (uTP™), hybrid copper & fiber cables, and a line of PowerPipe™ cables, data and power can reach further distances than what is typical for Power over Ethernet.
To learn more about the incredible wire and cable solutions that Remee has, sign up for our newsletter! This will allow you to easily view our latest product updates, information, and new releases.
Remee Has The Perfect Power Over Ethernet Cables For Your Project
Remee Wire & Cable is a world-class supplier and manufacturer of the PoE cable you need. You can get any type of custom cable you need, including Power over Ethernet cable for your capable devices.
Smart technology is now a part of our daily lives, both at home and in the workplace. As a professional wire and cable manufacturer, we understand how to meet those advanced technical needs and deliver quality products like our PoE cables.
Let Power over Ethernet networks provide you with the data and power capabilities you need from a single source. And let Remee supply you with top-tier Power over Ethernet cables. To check how our products can meet your needs, ask an expert from Remee today!